Cellar visit
You are welcome to visit our cellar, on appointment only. A unique experience, walking throw the oak cask cellar and the state-of-the-art equiped plant.
Come and taste our wines
We welcome group from 8 (minimum) to 35 people.
Entry price is €10per person with a 10% voucher on any purchase on the day of the visit.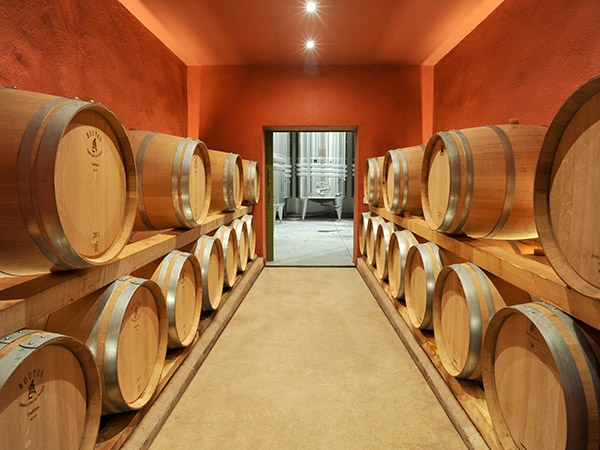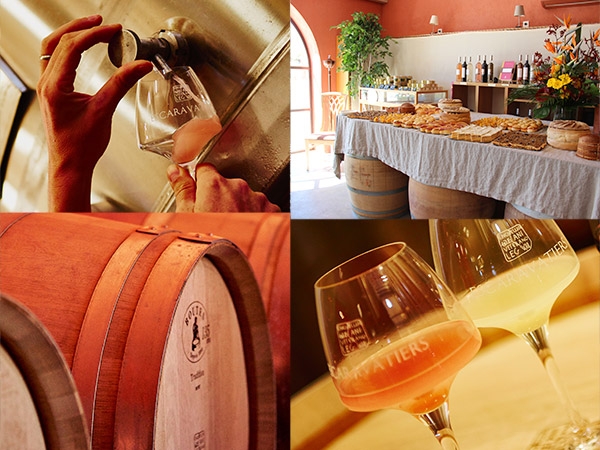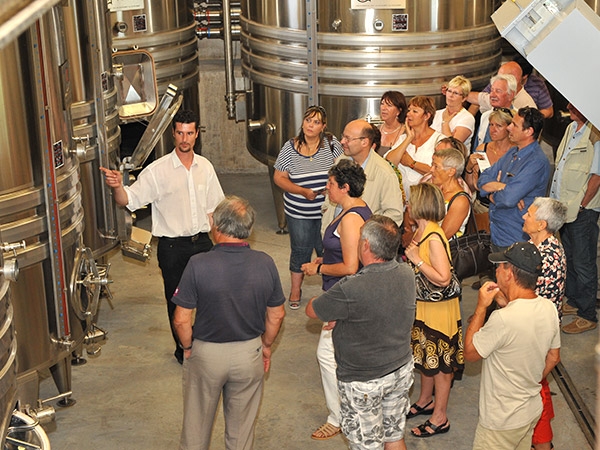 Discover the winemaking secret
From start to end, from making to ageing, the cellar visit will reveal all secrets on making Provence wines.
Wines Tasting
After the cellar visit, you are invited to discover our wines by chosing 3 of our 12. By tasting them, you will appreciate the typicity and aromas of the Provence wines of Escaravatiers estates.
Visits
Calendar
All the year, you can visit on appointment only, every tuesday, wednesday and thursday at 11:00 am
Visit session : 30 minutes
Tasting session : 30 minutes
A reservation is advised by phone or e-mail.
Video presentation of the Domaine des Escaravatiers