Cellar visit
You are welcome to visit our cellar, on appointment only. A unique experience, walking throw the oak cask cellar and the state-of-the-art equiped plant.
Come and taste our wines
We welcome group from 10 (minimum) to 40 people.
Entry price is €5 per person with a 10% voucher on any purchase on the day of the visit.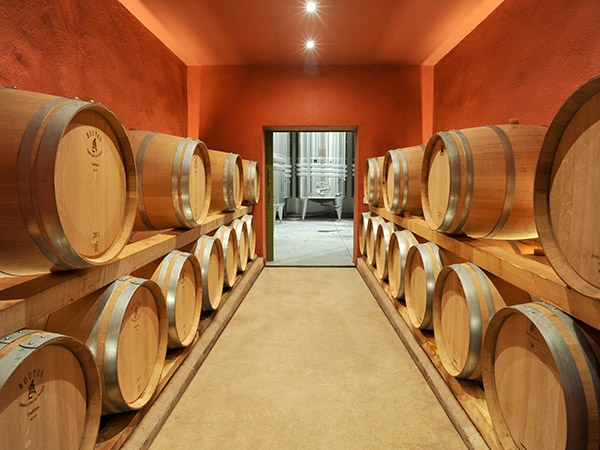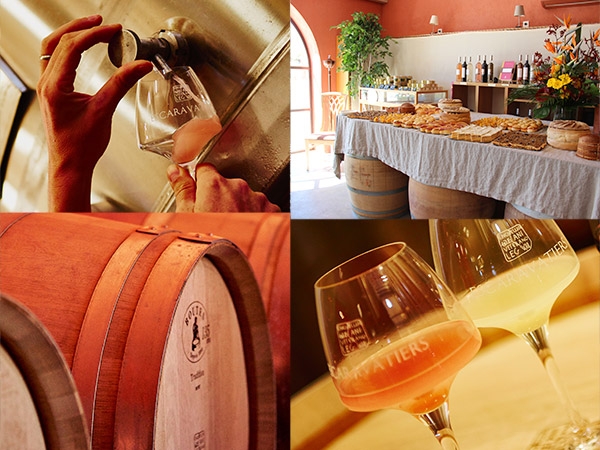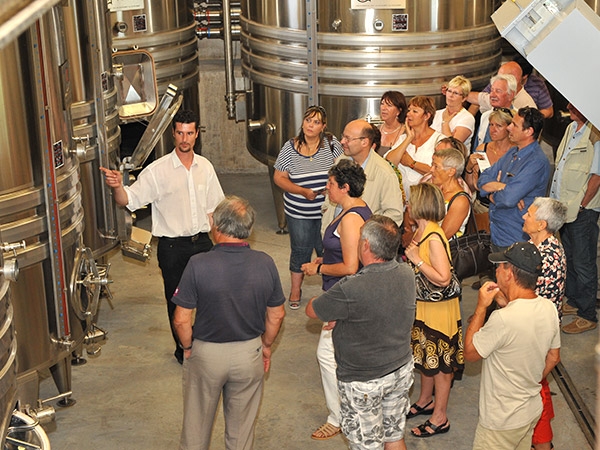 Discover the winemaking secret
From start to end, from making to ageing, the cellar visit will reveal all secrets on making Provence wines.
Wines Tasting
After the cellar visit, you are invited to discover our wines by chosing 3 of our 13. By tasting them, you will appreciate the typicity and aromas of the Provence wines of Escaravatiers estates.
Option Lunch
Take your lunch after or before your visit to appreciate better the spirit of the place. Two options :
From April 1st to September 30th, lunch formula in the snack room « Kulp » on the edge to the lake, €12/pers.
All around the year, catering buffet in the Escaravatiers shop, €25/pers. Please do not hesitate to request a quote for your personalised party
Visits
Calendar
From the 1st September to the 31st May, visits on appointment only, from Monday to Saturday
Visit session : 30 minutes
Tasting session : 30 minutes
From June 1st to August 31st, a visit is scheduled every Friday at 11am.
A reservation is advised by phone or e-mail.
Video presentation of the Domaine des Escaravatiers