The cellar
The wine is made in thermo-regulated stainless steel tanks. The controlled temperature and the constant hygrometry contribute to preserve all aromas. The wood ageing process takes place in cellar situated in the heart of the centenary walls of the building.
The cellar
New rosé and white wines are bottled during the winter to preserve their aromas and freshness. By February, they are ready for sale and can be kept for 2 years.
The wine selected for the Château and Festival are aged in oak casks to develop complex aromas and to allow their bonification as they age. These gournet wines pair well with your best dishes.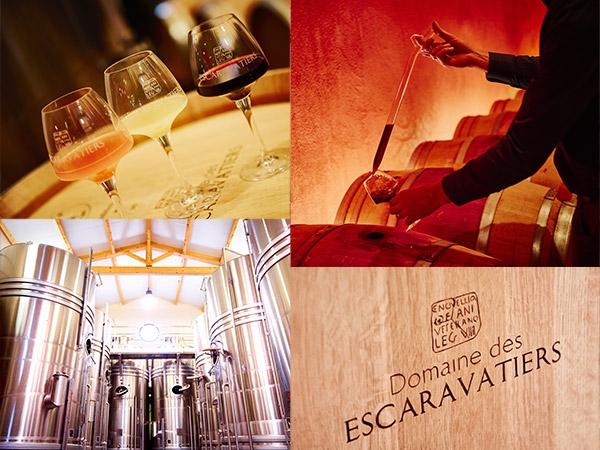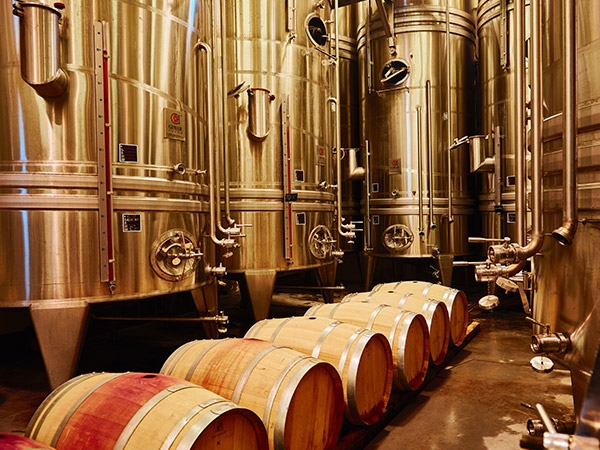 The breeding technique differs according to the color of the wine:
White & Rosé wine
White and rosé wines are vinified in brand new French oak barrels. Alcoholic fermentation takes place on contact with the wood that allow the development of refined aromas. Aged 5 months on lees, tannins acquire roundness. This method produce vintage of high quality with a long ageing potential.
Red wine
The red wine is transferred in new French oak barrels one year after the harvest. It will remain the next 12 months, during which time the tannins will gradually become more silky. The produced wine can age depending on the vintage, for some, up to 10 years.
Discover the video presentation of the Domaine des Escaravatiers